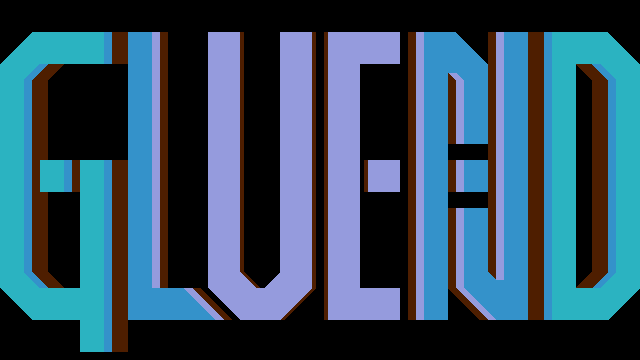 Gluend
A downloadable game for Windows
WELCOME TO THE DJEHUT CLINIC

A randomly generated platformer, originally made for GDL Winter Jam 2016.

Menu theme by Satyrcake.
FEATURES
Unforgiving platform combat in a randomly generated post-apocalypse ruin.
Use the gloo gun to traverse walls, stop enemies, and set fire to objects.
Upgrade system based on resource management: your glue and goo are both your materials and your ammo.
Heavily stylized and simplistic pixel art: The future is harsh angles, dark rooms, and bright colors.
Customizable control scheme and full Xbox controller integration.